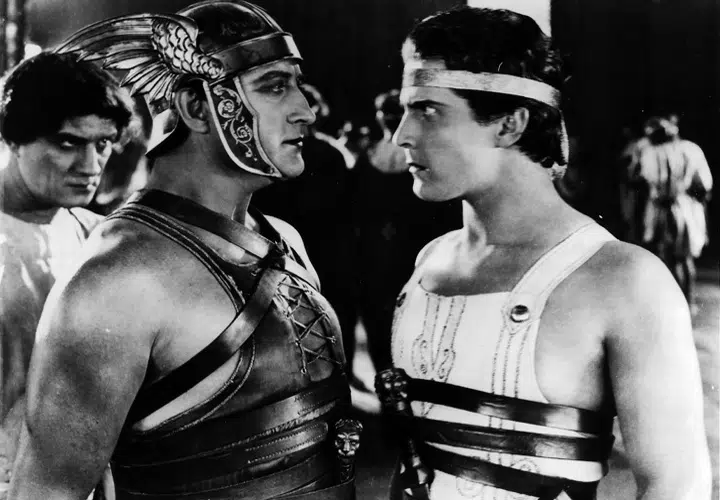 The General Lew Wallace Study and Museum will show the entire 1925 silent Ben-Hur on the big screen this Thursday, September 13th. The film will be shown in Room 104 of Hays Hall at 7:30 PM.
The film–written by Lew Wallace–stars Ramon Novarro as Judah Ben-Hur and Francis X. Bushman as Messala, and is viewed as one of the finest silent films ever made.
Event sponsors include the Wabash College Departments of Art, History, Religion, and Classics.
For more information, you can contact Larry Paarlberg at 765-362-5769 or by email at lpaarlberg@ben-hur.com.